Our social and environmental responsibility
The story of a responsible approach to continuous improvement
At System-c bioprocess, growth is based on economic, social and environmental values ​​in search of progress.
Today our social and environmental responsibility policy is formalised in our long-term commitment. Being a small company, we contribute in our own way to the challenges of sustainable development.  Into our activities, our practices and our growth strategy, we integrate objectives adopted by the United Nations in 2015. In this spirit, our company constantly leverages its ability to adapt and to react. We always want to do better.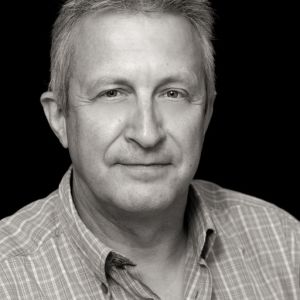 Responsible business, sustainable future
« Since its creation in 1988, System-c bioprocess has been a company on a human scale. It has been built through a constant search for excellence, in a process of continuous improvement. Our growth is structured around the values ​​of respect, commitment, trust and innovation. At our level, the formalisation of our social and environmental practices and commitments are for the long-term and we want to continue to engage in this voluntary approach that prepares for a sustainable future and creates long-term value. »
Yannick CARFANTAN, founder and manager of System-c bioprocess
Our social and environmental responsibility explained
System-c bioprocess is a multidisciplinary and experienced team of 12 people. They all work partly in the field and partly from the office. We have developed transparent and ethical managerial practices and our desire is to value autonomy, exchange, personal and professional development whatever the position held.
We establish lasting, trusting and responsive relationships with our suppliers and customers. In 2021 this led us to adopt a quality management system in accordance with the requirements of the EN ISO 9001:2015 standard.
For several years we have been supporting causes and projects in favour of environmental protection and we are aware of the impact of our activity on the environment. It is in this spirit that we implement in-house actions and we are also open to the rest of the world.
Our social values

Professional equality between men and women
We evaluate our employees with regards to their skills and their professional projects. Currently, our team is made up of 50% men and 50% women. No difference is made to salaries for equal skills.
Agile management practices
The space left to autonomy, exchange, collaboration and sharing continues to expand. Each employee can suggest areas for improvement, share their difficulties and their projects in complete transparency. We favour cross-functional exchanges rather than hierarchical decision making.
They facilitate communication between employees. Our teams often work far apart geographically thanks to digital tools.
A system which has been adopted for a long time for some employees. It is adapted on a case-by-case basis according to professional and personal constraints.
Each employee benefits from a training plan readjusted every year according to their skills development needs. The use of an external service provider makes it possible, when necessary, to support the rise in skills in specific subjects (foreign languages, management, etc.). MDA Formance regularly supports us in our projects.
Regular technical training
Innovation rhymes with education. Technical training accompanies the marketing of our new products. Technical employees travel to suppliers, sometimes as far as the United States, to train in new technologies.
An outsourced works council
WiiSmile is a solution adapted to SMEs which allows employees to access many services via a dedicated platform. In addition, there is help for families where necessary, in particular for childcare.
We collectively guarantee employees the right to enjoy the company's results and each employee acquires a financial participation calculated according to the net profits.
Our corporate governance

Stable and reliable relationships with our financial and legal partners
Our company has grown for more than 30 years in partnership with the same accounting firm and a valuable collaboration has been established. In addition, our financial and accounting information is certified by an auditor. We can consider our growth and our responsibilities with serenity and transparency
Since June 2021, we have complied with the ISO 9001:2015 standard.
A continually developing offer
Our suppliers are the manufacturers of reference brands and the creators of innovative systems. Our relationships are based on performance, regular dialogue, trust and the long term. We integrate quality management and traceability requirements into our solutions. Our activity contributes to the improvement of healthcare.
Quality and local service
Bioprocess services guarantees services, which are suitable to customer needs, through its contractual commitments. We are committed to ensuring functional and efficient systems from installation and throughout their use. Our technicians work at the Saint-Paul-Trois-Châteaux workshop or travel to customer sites. In 2022, we will become a European Accreditation Centre for the Bioprocessing and Pharma division for PARKER.
Projects and tools at the service of a structured and efficient customer relationship
Our customer relationship is subject to integrated IT management via the Hubspot CRM. The roles and responsibilities of employees within each project are organised around the RACI matrix (Responsible – Actor – Contributor – Informed). We are constantly listening to our customers' expectations and satisfaction.
GDPR General Data Protection Regulation
We are committed to complying with the European Data Protection Regulation. We carried out compliance in 2016 and continue with ongoing regular audits to adapt to changes in the regulations.
Our environmental values

Reduce the environmental impact of our products
We are constantly looking for new and innovative solutions. We propose to optimise applications towards continuous production processes for less impact on humans and the environment. Our systems help reduce the need for workspaces and production times.
We offer single-use technologies for the biopharmaceutical industry. The life cycle of these single-use products results in a lower carbon footprint than conventional solutions. Indeed, their use eliminates the cleaning phases, therefore consuming less energy and reducing the need for purified water and chemicals. The raw materials used in the manufacture of our products are carefully selected and their disposal is subject to rigorous procedures. Their disposal by incineration can participate in the production of energy.
Reduce our carbon footprint
We are developing our fleet of electric vehicles and in addition, we favour travel by public transport whenever possible. We have also integrated remote working for many years.
Managing our waste responsibly
Waste sorting has been introduced in the premises of the head office since its construction and we reuse packaging as much as possible for our shipments.
A High Environmental Quality Building
The building was built in 2006 by local companies. It includes office spaces, a laboratory, the workshop and the warehouse. It allows us to manage marketing, equipment maintenance, reception and deliveries all in one place. These premises have been deliberately designed for a reasonable use of resources and energy and the heat pump heating system contributes to this effort.
Discover and protect environmental heritage and biodiversity
System-c bioprocess supports several projects financially.
We are partners with the association Centre Terre and have been funding their Ultima Patagonia expeditions for 15 years.
Since 2021, we have been supporting the engineer skipper Mathieu CLAVEAU who will start the Route du Rhum in November 2022.
Our latest commitment links us with the Endowment Fund "Plantons pour l'avenir". This patronage now commits us to work for a mission of general interest.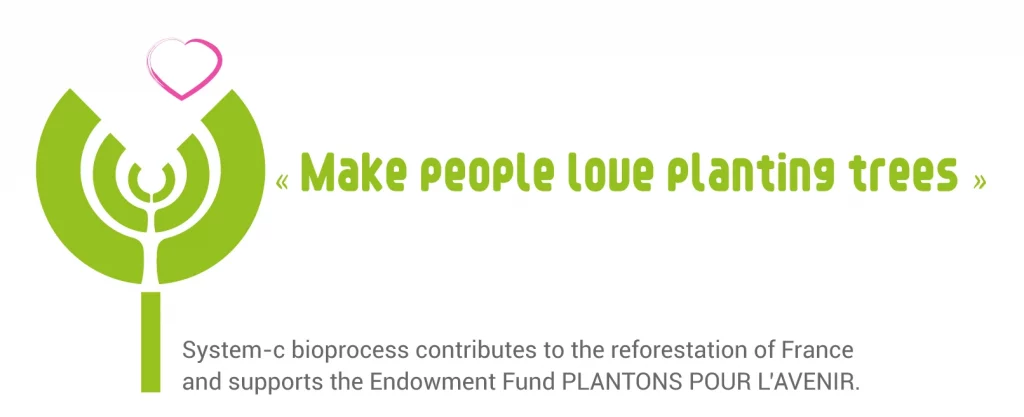 The donations already made by System-c in 2022 contribute to:
6,667 trees planted
6 hectares of reforested plots
1,081 tonnes of CO2 recovered
991 m3 of timber produced
110 FTEs created in the forest-wood sector
Our territorial values
In the heart of the Rhone Valley
System-c bioprocess has been rooted in the Rhone Valley since its creation in 1988. We are members of the CPME Drôme and the Union des Industries et Métiers de la Métallurgie. The company remains connected to changes in local development and labour law.
An active professional network
We participate in professional networks in the biotechnology and pharmaceutical sectors.
Members of the A3P, POLEPHARMA, Comité Interprofessionnel des Fournisseurs du Laboratoire CIFL.